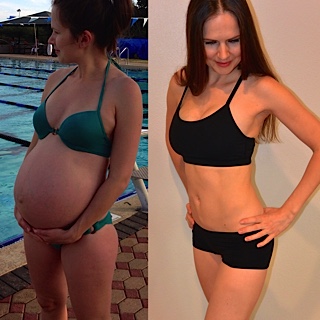 I gained 38 pounds during my second pregnancy. A few months after giving birth to my baby boy, I was still 20 pounds over my pre-pregnancy weight. I tried to stay active by going on daily stroller walks and following fitness programs on Youtube, but I only lost 5 pounds. I couldn't find a program that worked for me and I became discouraged. I stopped exercising and started making poor eating choices (late night ice cream, anybody?). I gained 15 more pounds. I was 30 pounds over my pre-pregnancy weight… this is the weight of 4 newborn babies, or 4 gallons of water, or 30 guinea pigs, or 6 chihuahuas, or 3 bowling balls! I only had 3 outfits in my closet that fit the bigger me. I promised myself that I would not go shopping for bigger clothes. I promised myself that I would fit into my favorite dresses and skinny jeans again.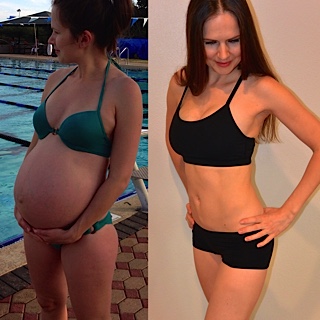 The turning point occurred when I saw pictures from a family photoshoot. I looked so different, and I didn't like it. I decided to act immediately! I developed a fitness program that served my goals:
Burn Fat

Build Muscle
Improve Health
Improve Mood / Reduce Stress
Increase Energy Level
Quick and Convenient
I developed the LRFit Workout Program. I exercise for 5.5 minutes a day, 4 times a week. I make better food choices. I lost 30 pounds in 3 months! I fit into all my old clothes!!
It may seem that 5.5 minutes of exercise per day is not enough, but it is. The secret is that the LRFit Workout Program launches a fat burning and muscle building mechanism that works around the clock.
The LRFit Workout Program works for me and I am confident that it will work for you too. We are in this together! Let's do this!!