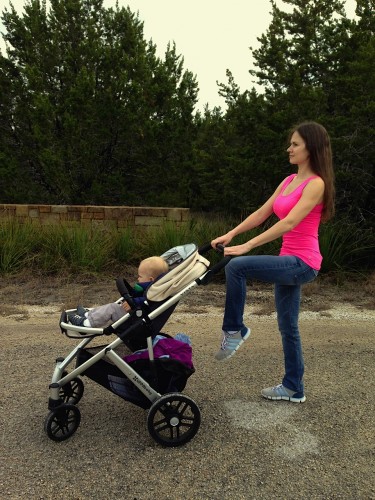 I like going for stroller walks with my baby.  It is a great time for both of us.  He likes to look around and point at things and I tell him what they are.  It is fun!  Every time we go for a walk I do 5 "Stroller Friendly" exercises.  It is a great way to get a full body workout while having fun with your baby!
1. Lunges – Lunges strengthen your buttocks and legs and improve your core strength, balance, and posture.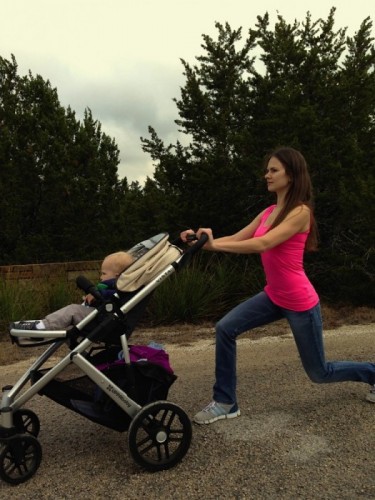 2. Jump Squat – The Jump Squat strengthens your abs, glutes, and legs.  Cardiovascular benefits are an added bonus.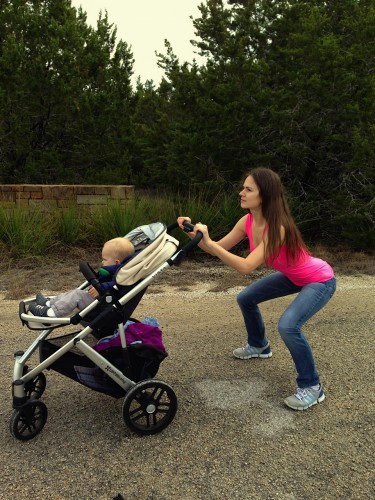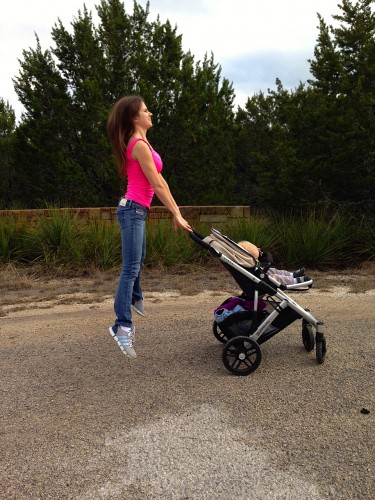 3. Standing CrissCross Crunches – CrissCross Crunches strengthen and tone your abs, hips, and waist.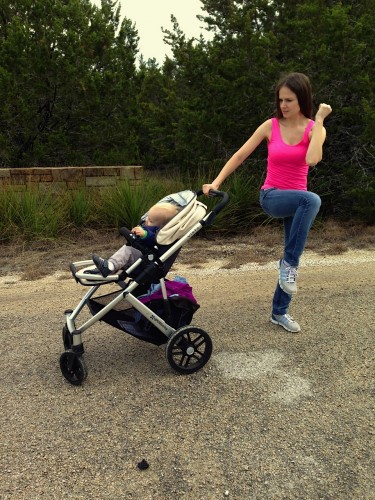 4. High Knees Exercise – The High Knees Exercise dramatically increases your heart rate and burns body fat fast. It will strengthen your abs, buttocks, and legs.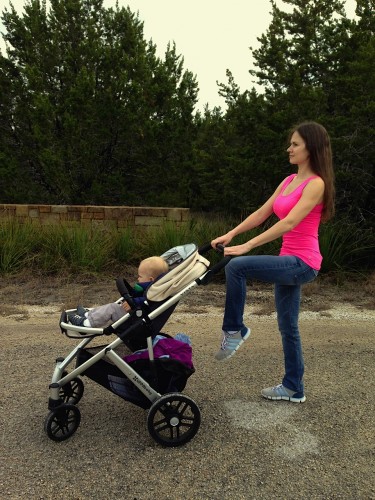 5. Butt Kicks Exercise – Butt Kicks strengthen your glutes and hamstrings. They also increase your heart rate and burn body fat fast.