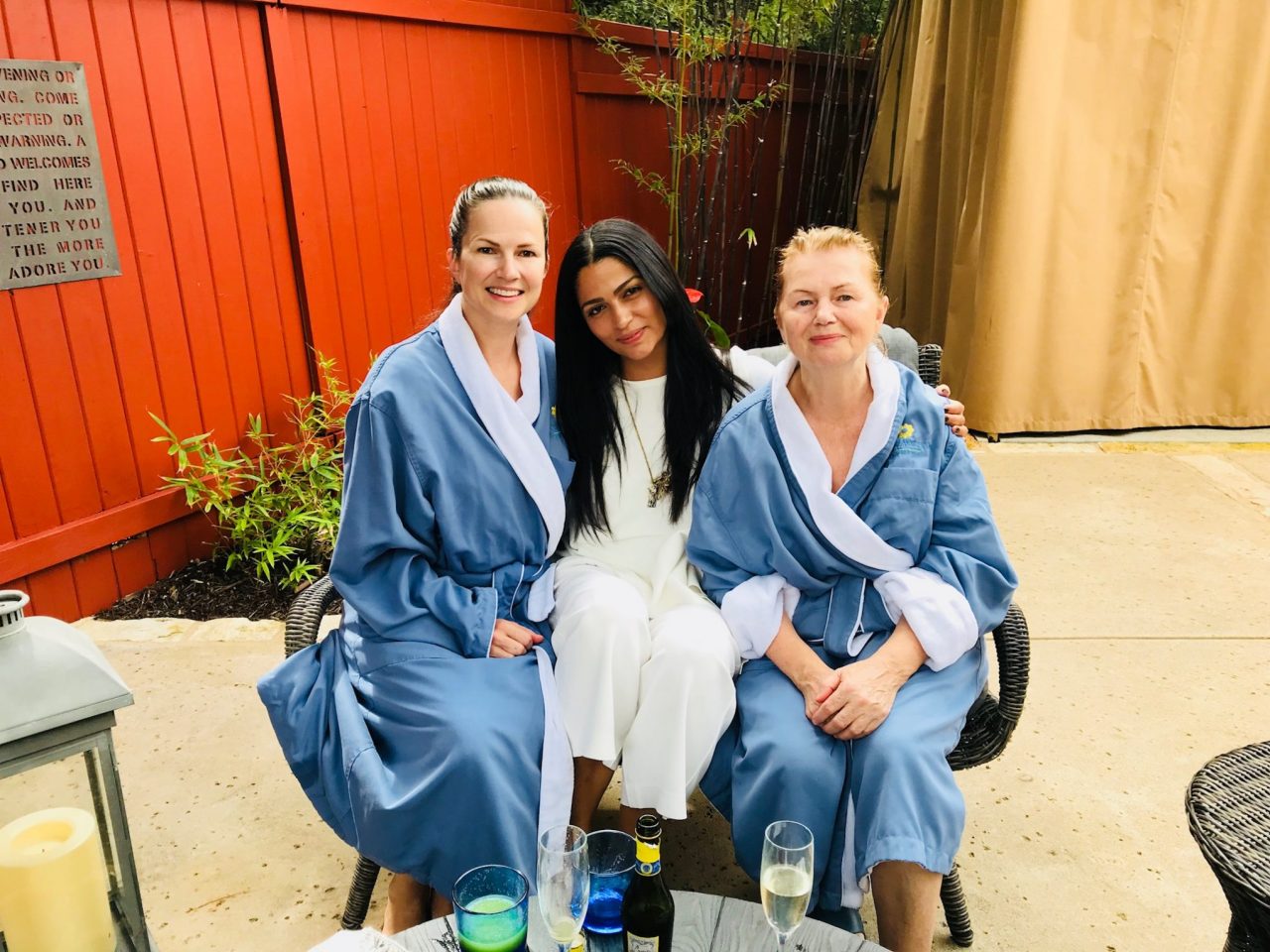 I have been following WomenOfToday.com for quite a while.  Women of Today is a wonderful community run by an extraordinary woman, Camila Alves, and her amazing team.  I highly recommend checking it out!  You will find awesome recipes, decor and style ideas, great advice about anything women/home/kids related, and more!  They also do cool contests.  A recent contest involved writing an inspirational story about your mother. The grand prize was a spa package. My mom has a really amazing story, so I decided to give it a try.  Long story short, we won a spa package!
Our spa experience was so wonderful that I want to share it with all of you.
My mom and I spent a beautiful day at the Lake Austin Spa Resort.
Upon arriving we were greeted with delicious mimosas. What a great way to start your day of relaxation!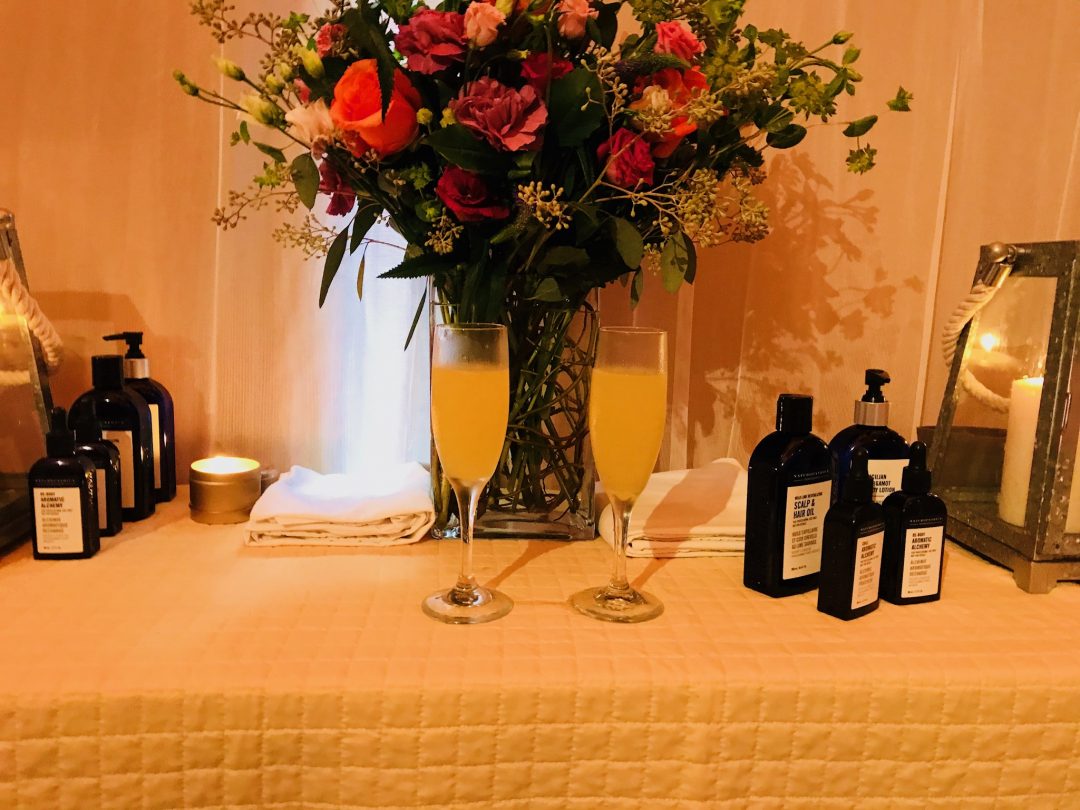 We relaxed in the gorgeous Blue Room while filling out some paperwork and drinking mimosas.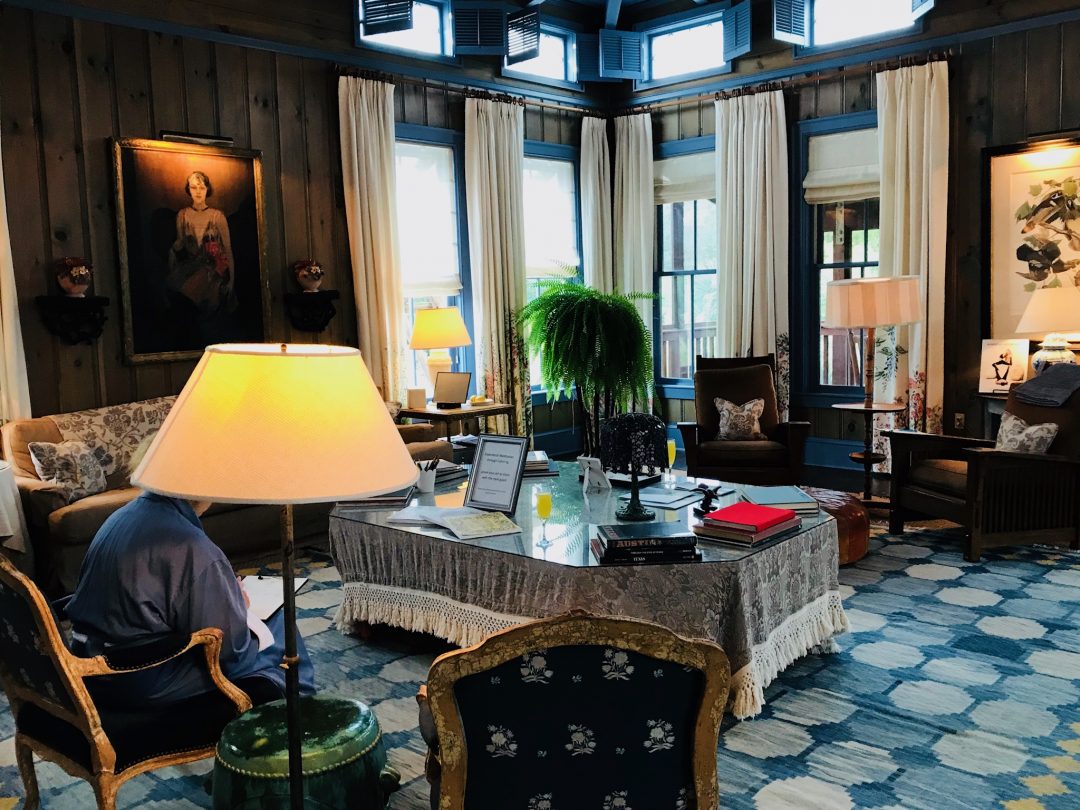 Then we had a body scrub and massage in the private outdoor Bamboo Suite.   What a beautiful space!  Judy and Toby, our massage therapists, were amazing!  They were very kind, knowledgeable, and highly professional.  I felt like a brand new woman after my treatment!  I wish I could do it everyday 🙂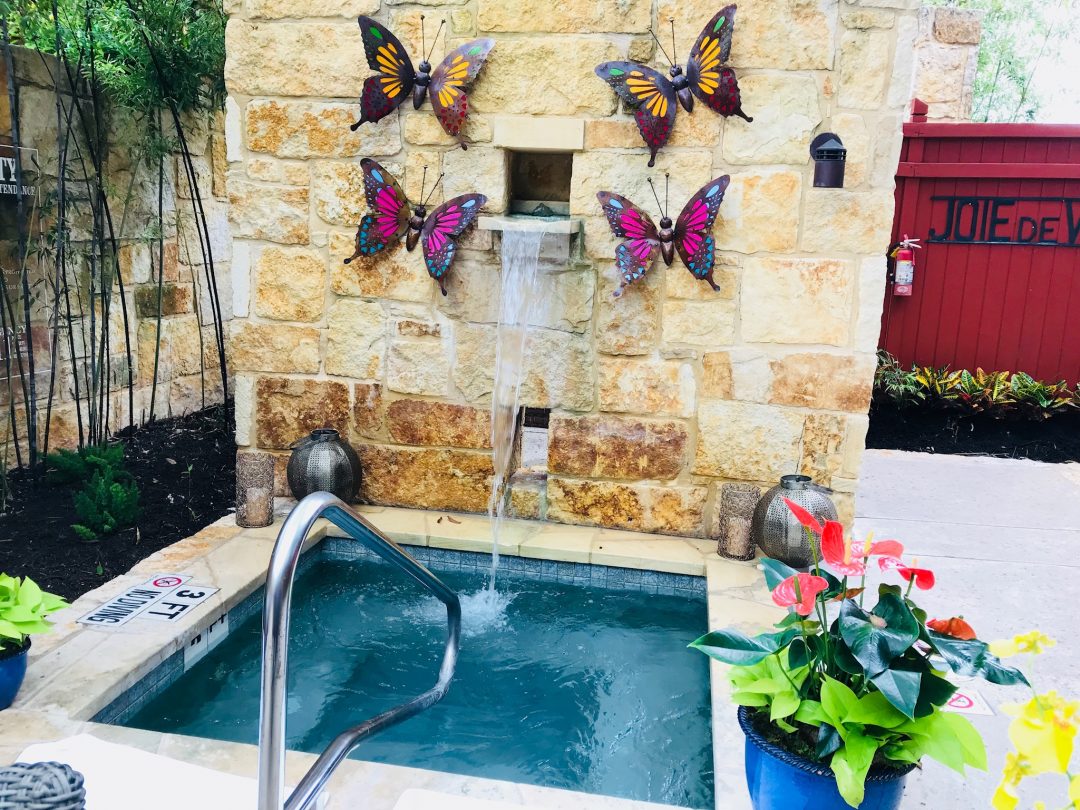 After our massages we were treated to champagne, freshly squeezed juice, and delicious bites.  It was so special to sit in the private beautiful outdoor suite, feeling relaxed after the great massage and body scrub, drinking champagne, and talking to my mom.  It was one of our best mother-daughter dates!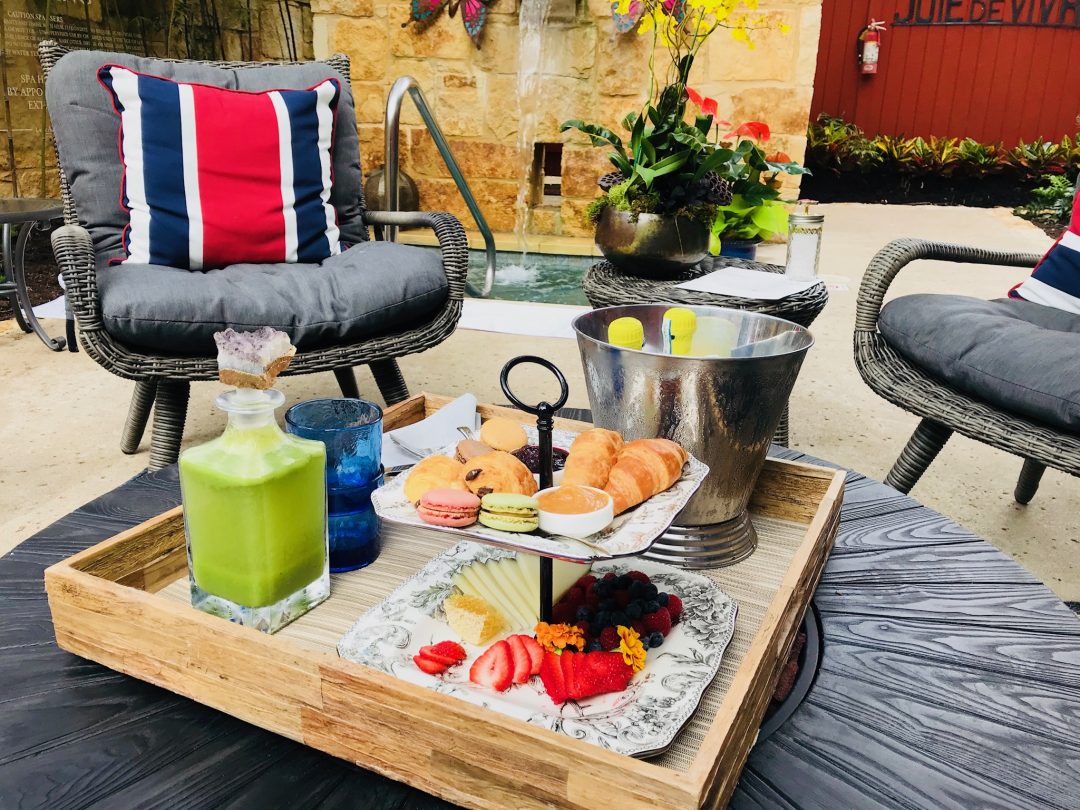 But the surprises did not end there!  All of the sudden the door opened and Camila walked in.  What a great surprise it was!  We had great time chatting 🙂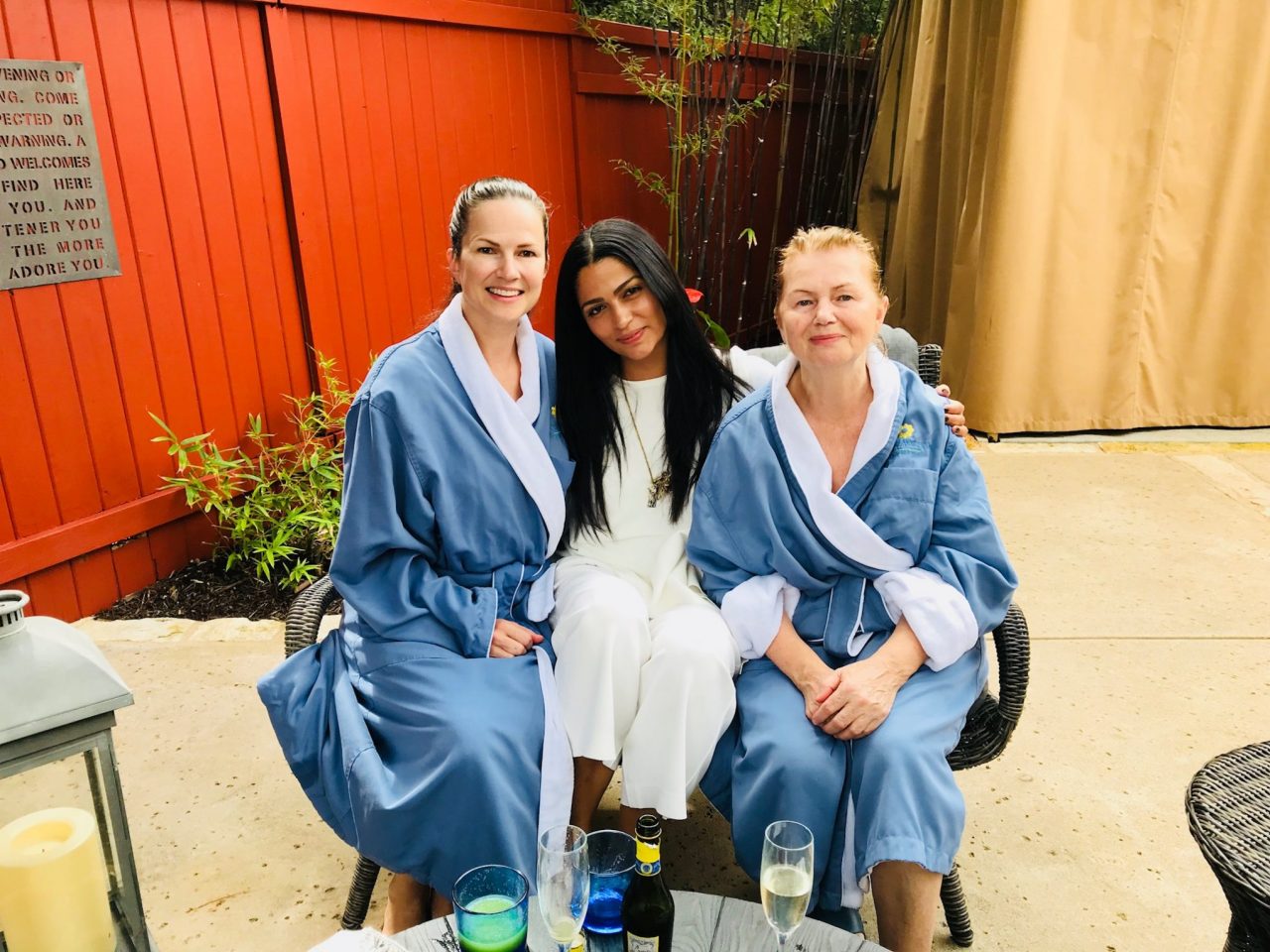 After Camila left, we spent more time relaxing by the waterfall.  Then we checked out the sauna, the steam room, and the hot tub.  It was great!  I didn't take any pictures in that area because there were other ladies there.  Here is a picture of the courtyard instead 🙂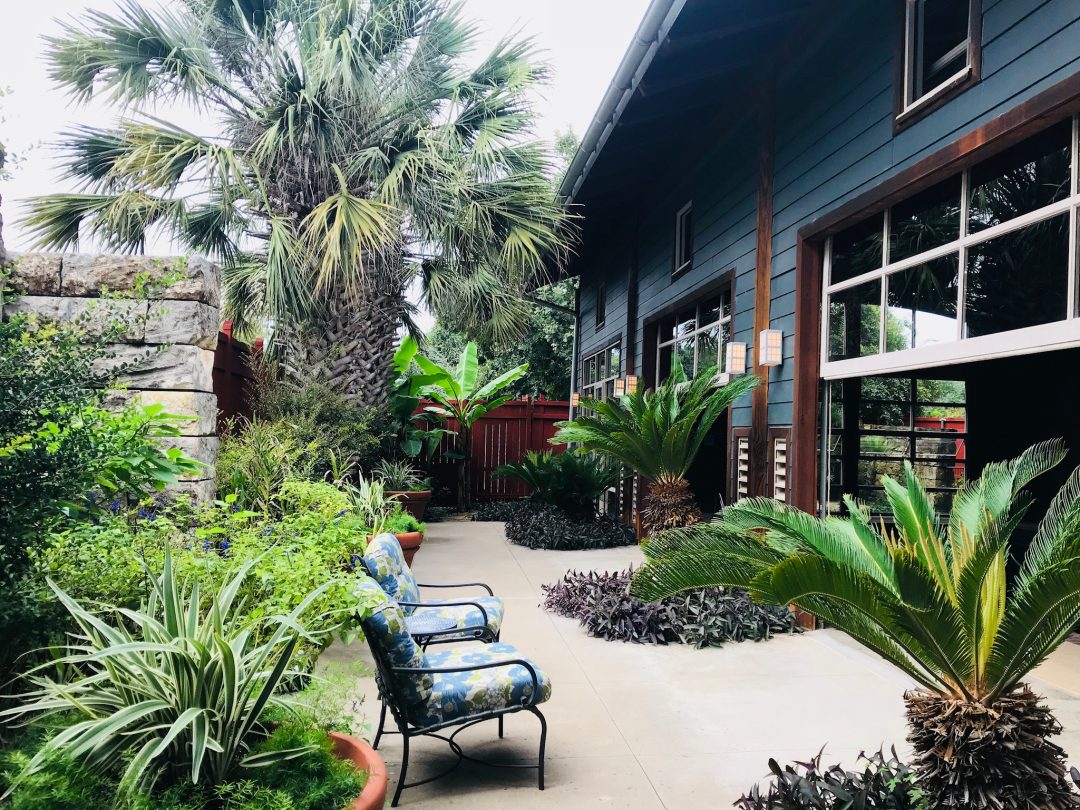 Next, it was time for lunch.  We dined at the Aster Cafe (the lunch was included in our package!).  It felt really cool to eat lunch in our bath robes 🙂  The cafe is really nice and beautifully decorated.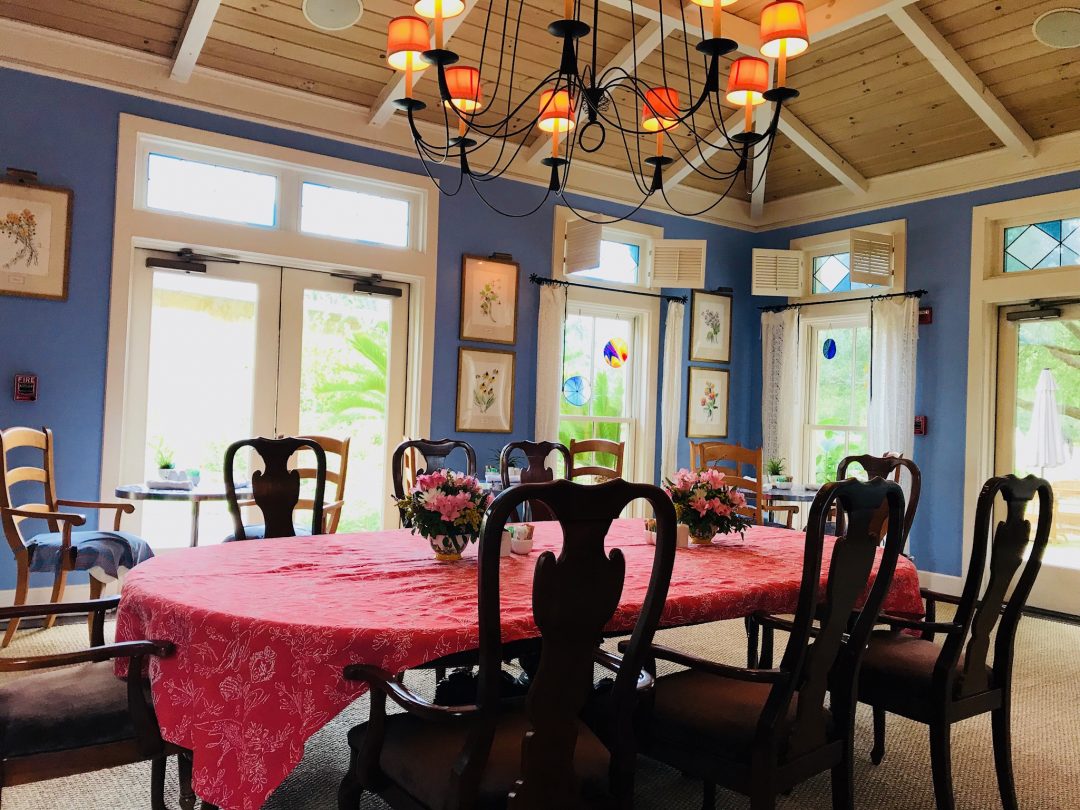 Our server Jordan was great, he happily answered all of our questions and went out of his way to make sure that we had a great time.  I must add that the food was very delicious and healthy.  We loved everything we ordered, but the first prize went to the spiced beet dip and the salmon entrée (and of course the key lime sorbet!).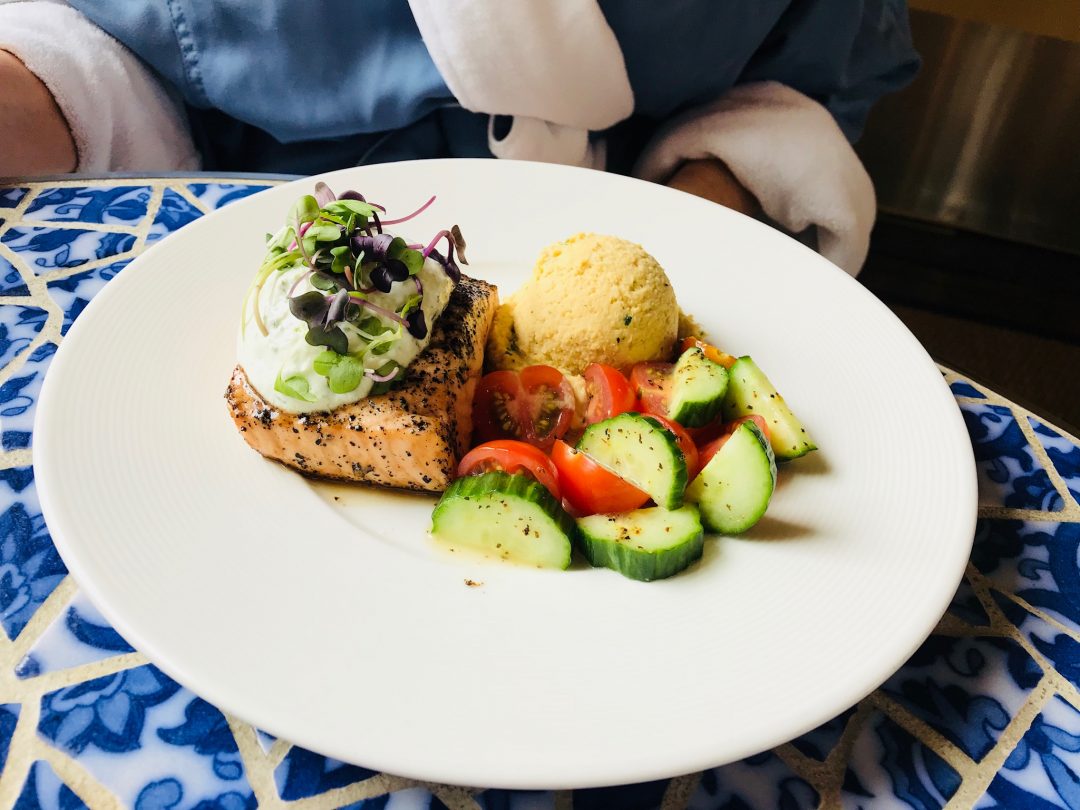 After lunch we checked out the indoor pool.  It is a gem!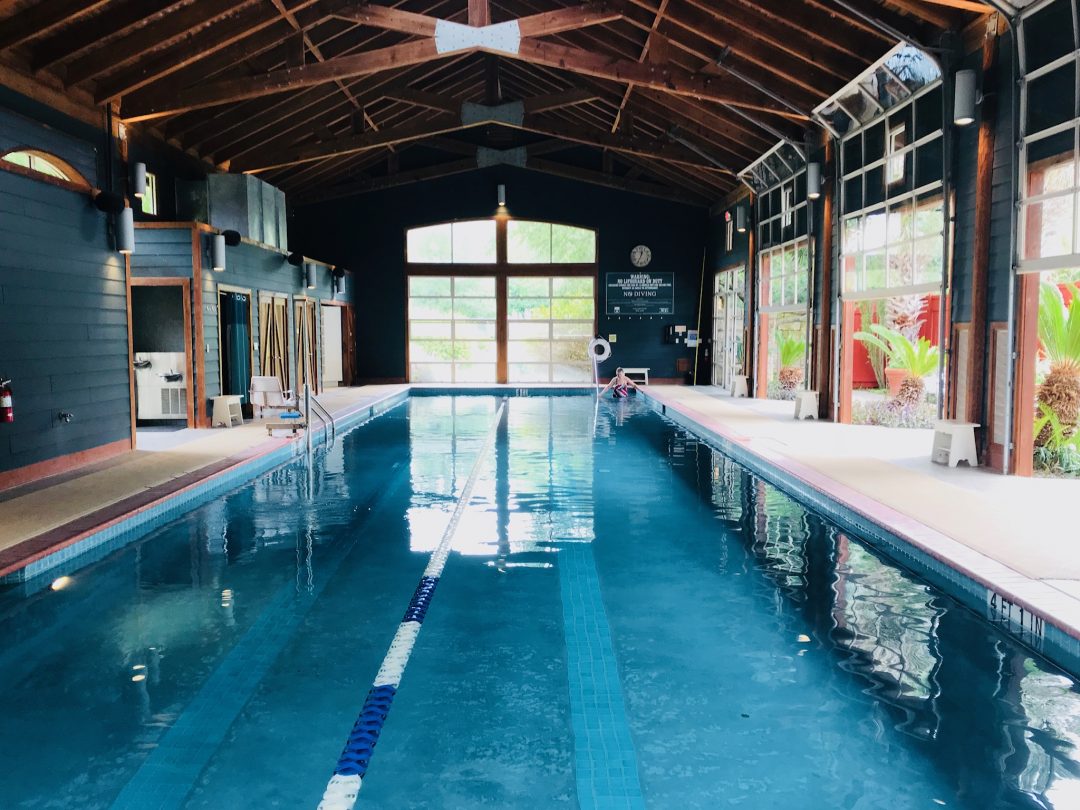 The outdoor pool is great too!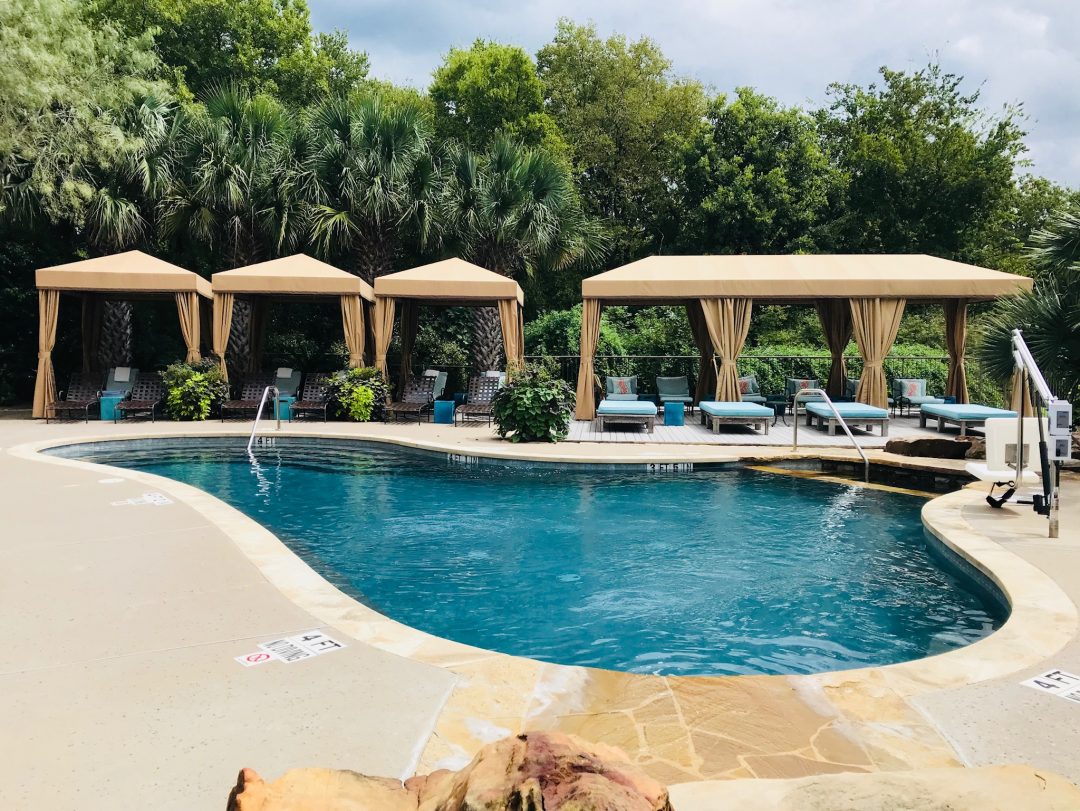 Then we decided to check out the lake.  What a beautiful place it is!  Just outside the spa building, there is a nature paradise with amazing lake views.  We spent a lot of time relaxing in the hammocks by the water.  I can't even describe how great it was.  I could spend the whole day in that hammock.  I didn't want to leave.  Here is my view from the hammock 🙂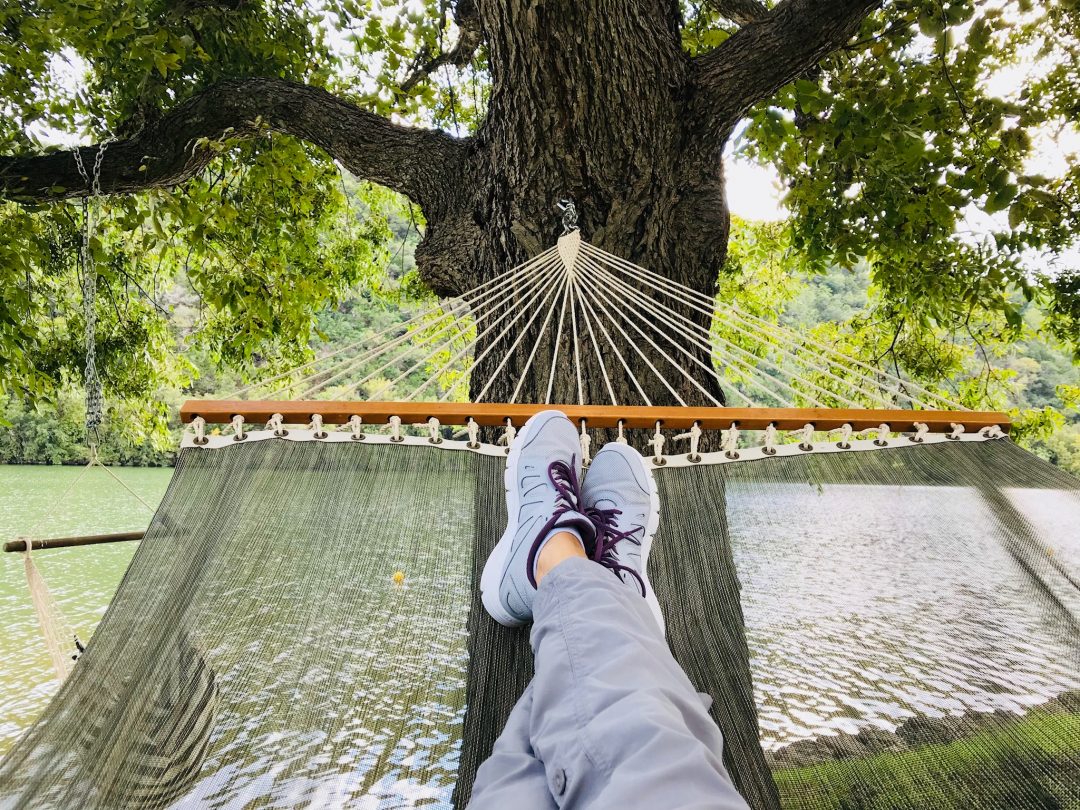 My mom took a nap in a hammock.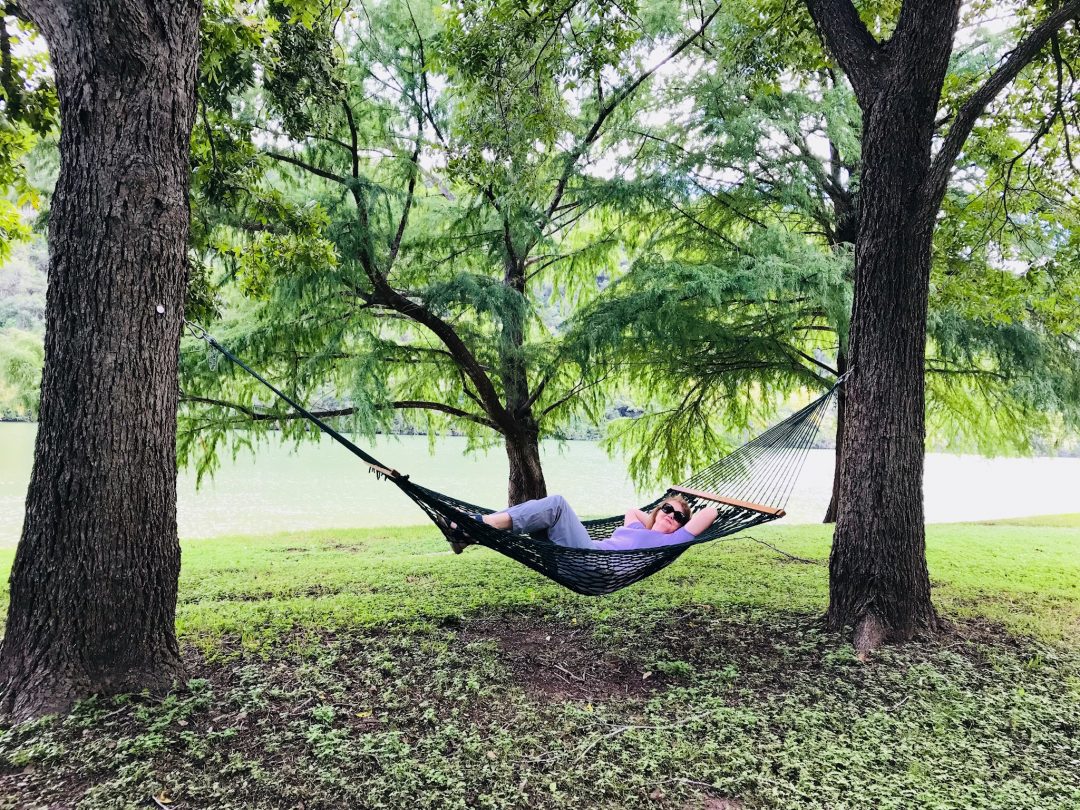 There is also a cool swing above the water.  My mom was swinging around, getting her feet wet and giggling like a child.  Seeing her having so much fun made me very happy!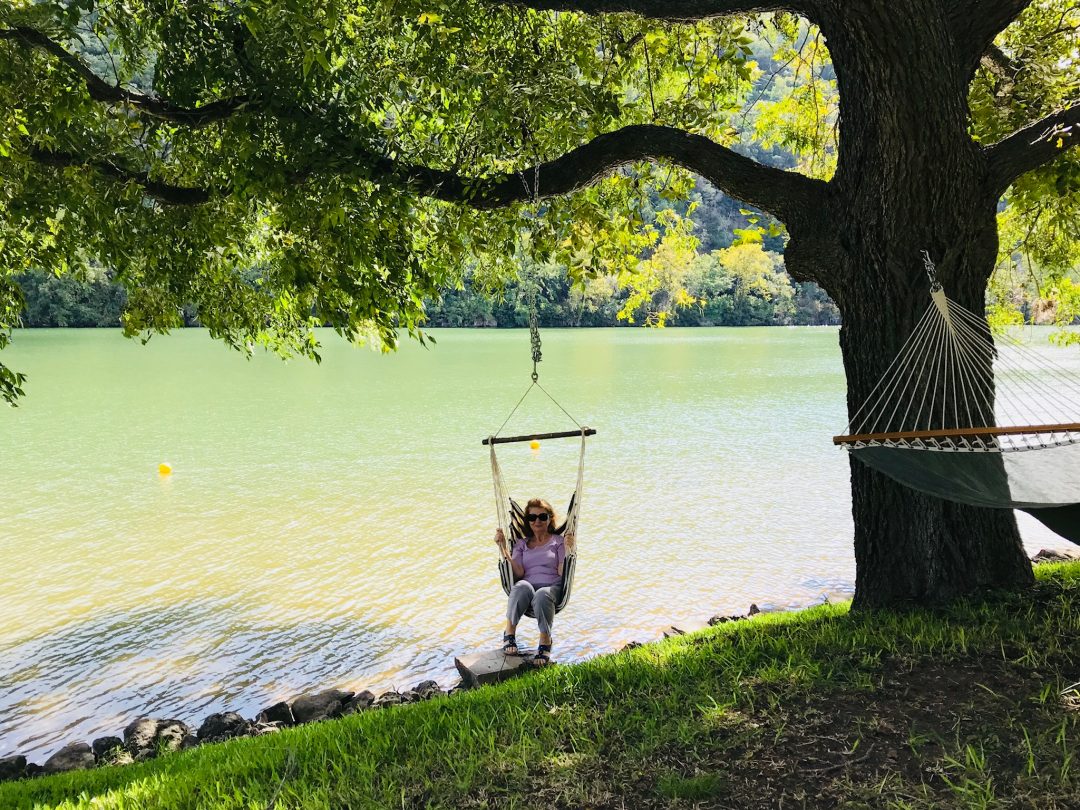 My mom and I had an unforgettable day!  Thank you so much to Camila, Lexi, and the Women of Today team for such a wonderful gift!  Thank you to the fabulous staff at the Lake Austin Spa Resort!  The spa is excellent, the resort is stunning, and all the personnel is friendly and knowledgeable.  We will definitely be back!