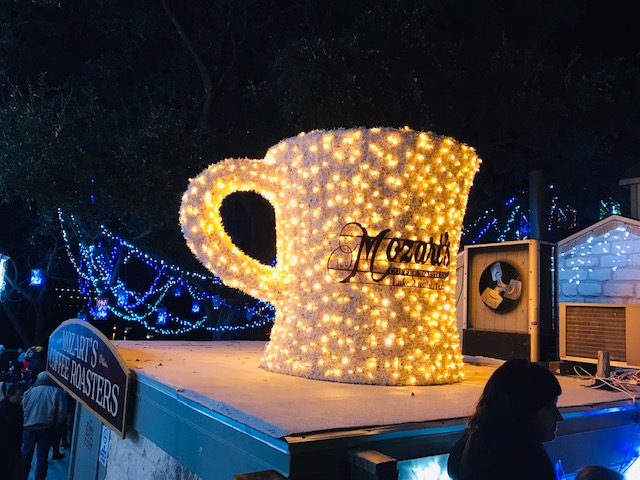 John and I were running errands in Austin this Monday, so we decided to finally check out the famous Mozart's Coffee Roasters Light Show.  I can't believe that after living here for so many years, we've never visited before!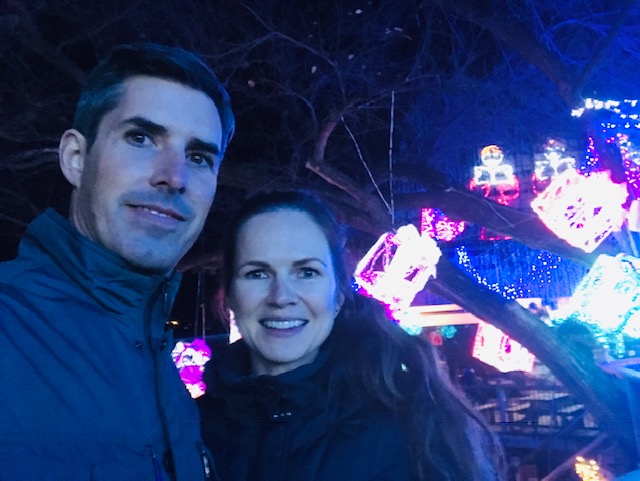 The Light Show is amazing!  We really enjoyed it.  I highly recommend the Mozart's Coffee Light Show to anyone that is in Austin during the holiday season.  Here are a few tips:
The parking lot is big, but it was not easy to find a spot (even on Monday).  I can't imagine how busy it gets on the weekends.
The lines to get drinks are pretty long.  We were short on time so we didn't get to try their famous hot chocolate or desserts.
The light show is outside, so dress warm!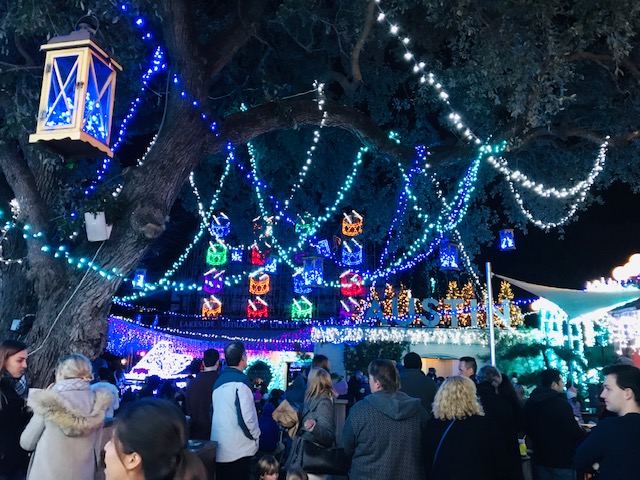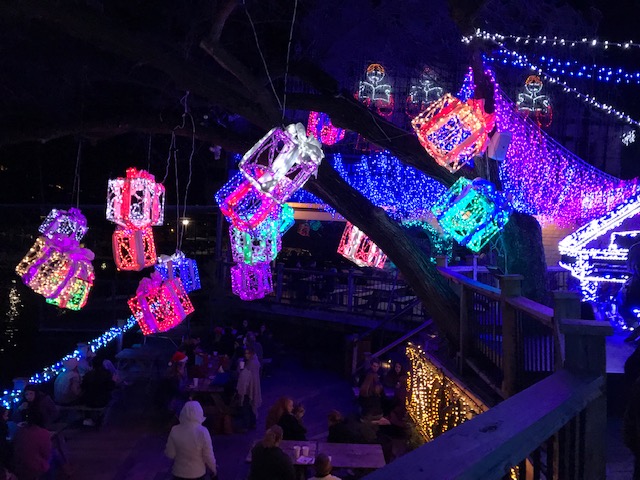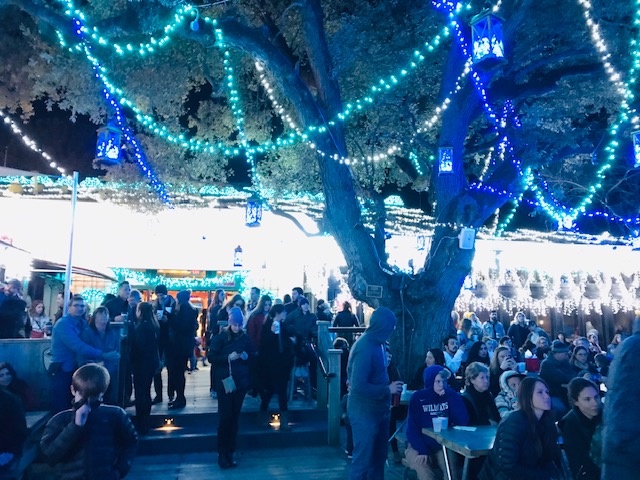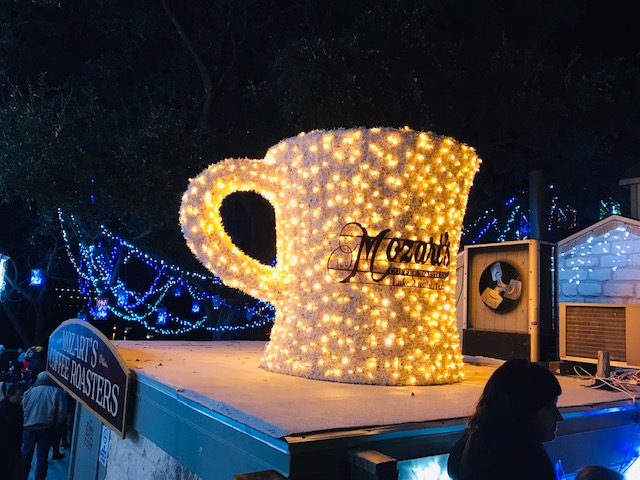 I didn't get to take many pictures because my hands were freezing!! 😉