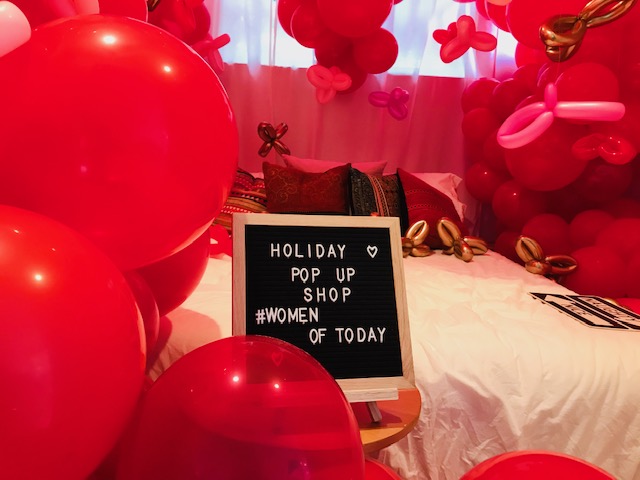 This weekend my husband and I visited one of the coolest Austin events of the year – the Women of Today Holiday Pop Up Shop.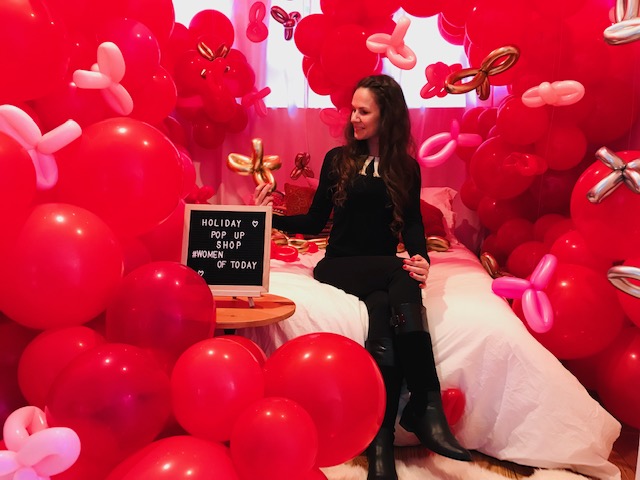 It was the only place in town to shop for unique, beautiful, one of a kind gifts that will surely impress even the pickiest person on your gift list.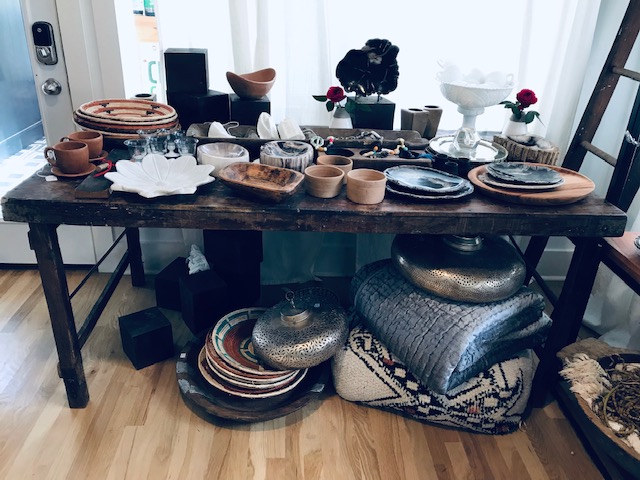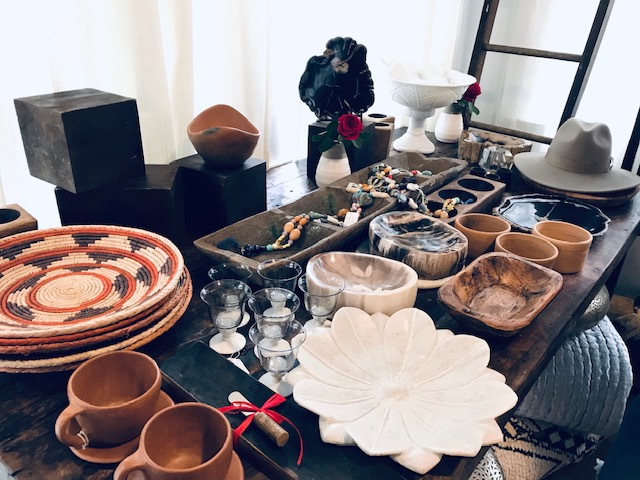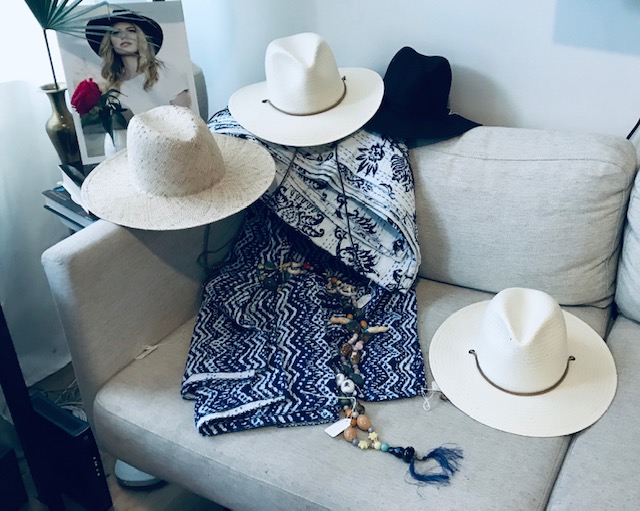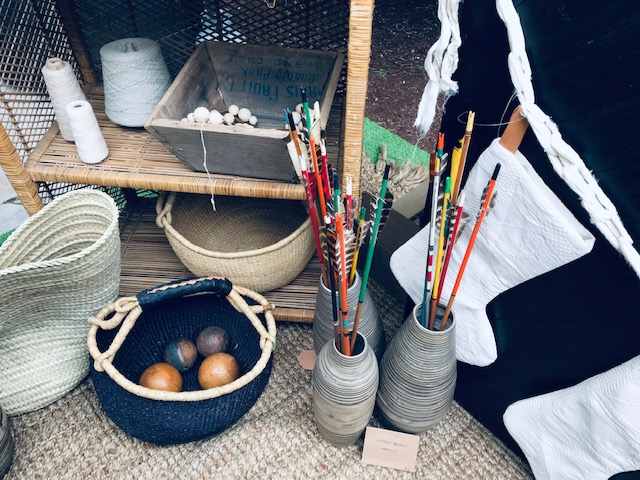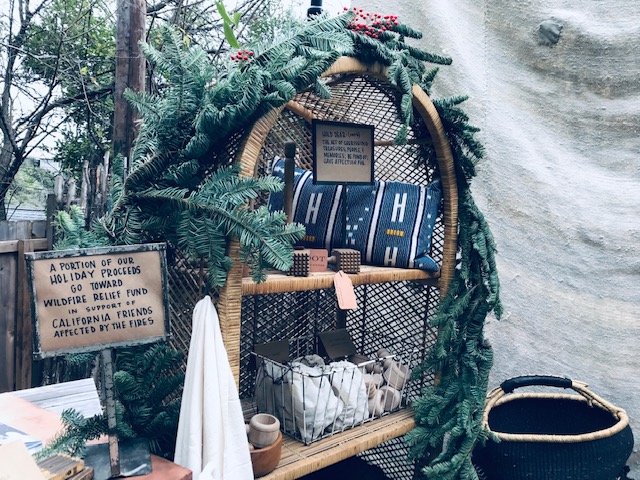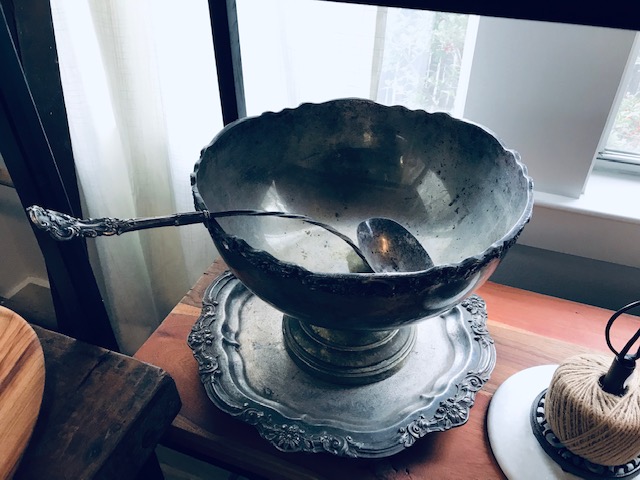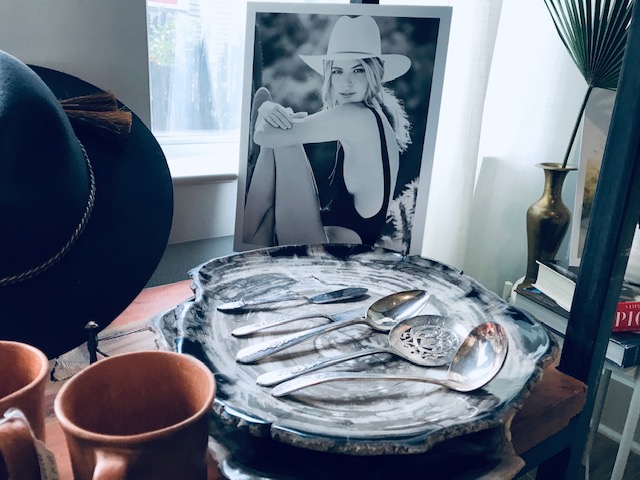 My husband loved this Rhino! If we didn't have three wild boys in the house who would likely tear it off the wall, we would have totally bought this beautiful beast!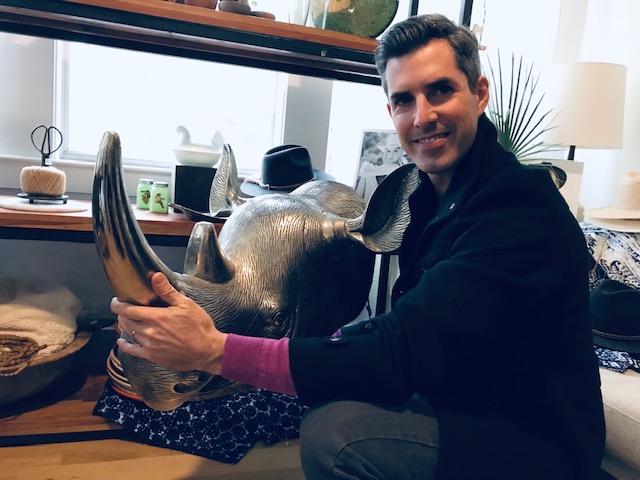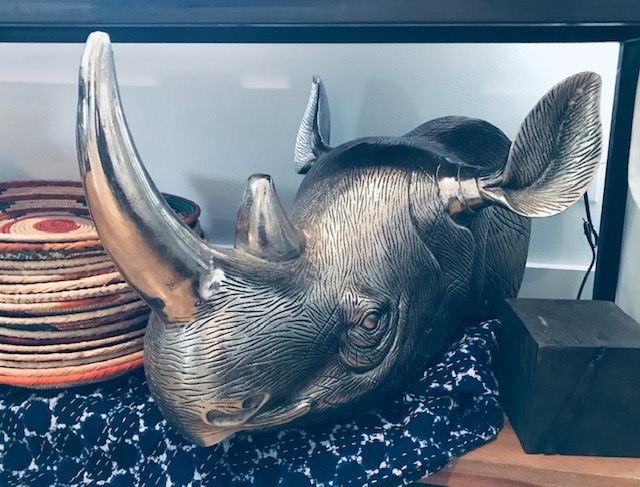 My husband bought this unique petrified wood bowl.  It is super heavy and looks amazing on my counter!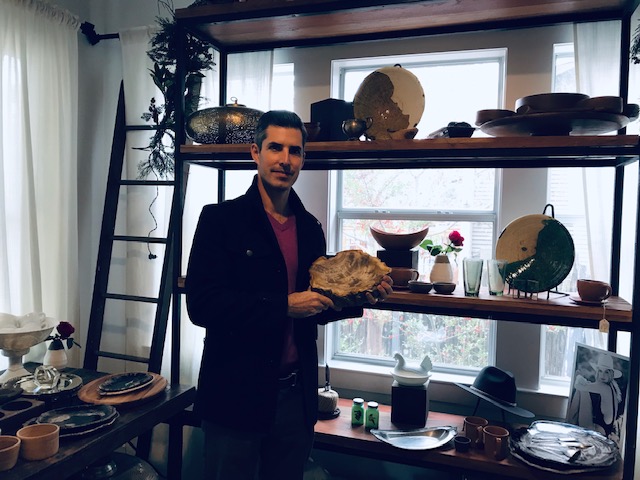 After mingling and browsing for a while, my husband and I headed upstairs to the photo booth for some pictures.  When we came back downstairs, several items that I wanted to buy were gone!  My husband told me that I had better purchase the items that I wanted, because there were lots of enthusiastic shoppers and things were moving fast!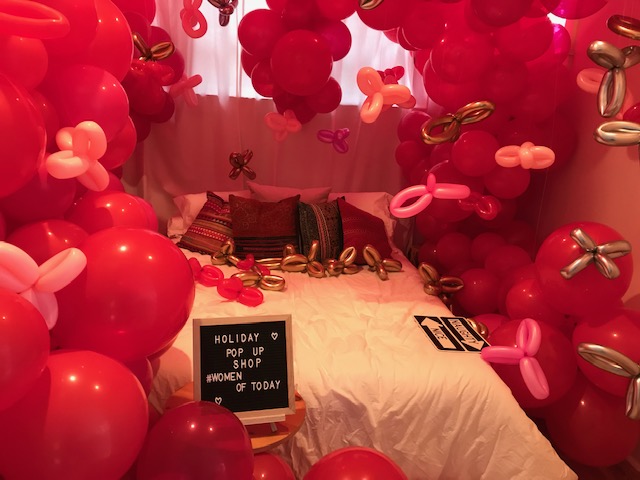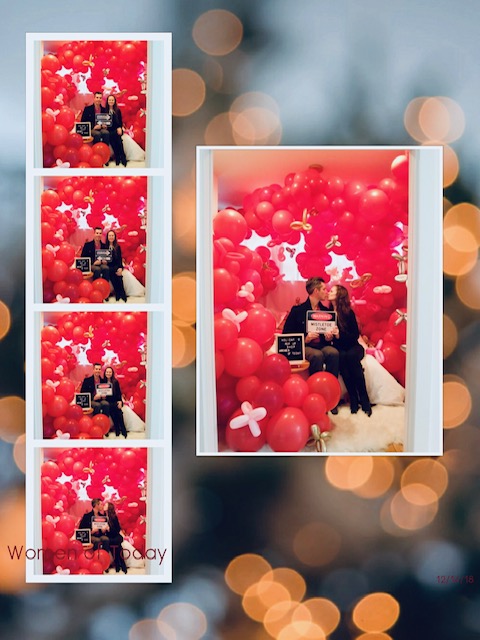 The best part of the whole day was that we met so many amazing people!  Seriously, every person that we talked to was so cool!!  I want to send a special shout out to Lexi and Carol, who came all the way from Los Angeles, and to Amanda, who came all the way from Chicago.  Here is a photo of Lexi, Amanda, and I.  Lexi and Amanda are the gorgeous ladies of Women of Today, who helped make the event happen.  I am so happy to have met these beautiful, smart, and kind women!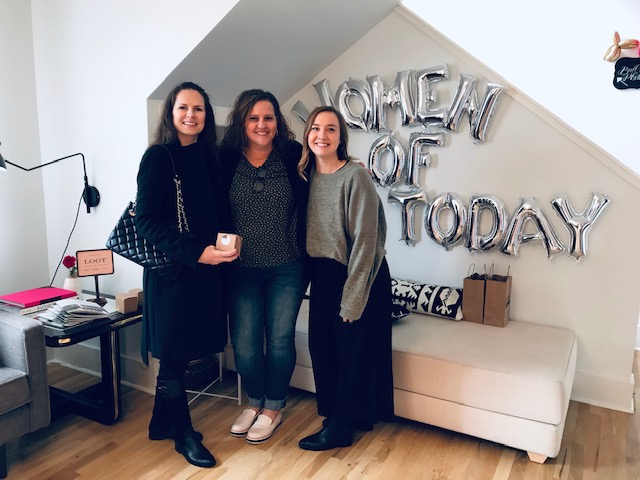 More cool people – David and Amanda!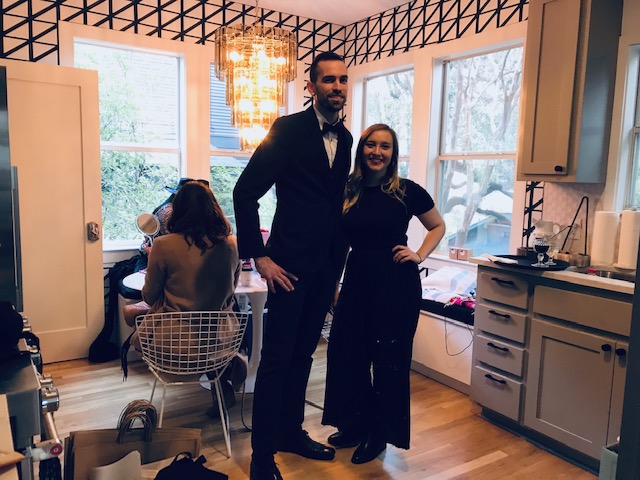 The gorgeous Amanda was making custom lipstick and gloss.  All of Lip Service XO's products are handmade and amazing!!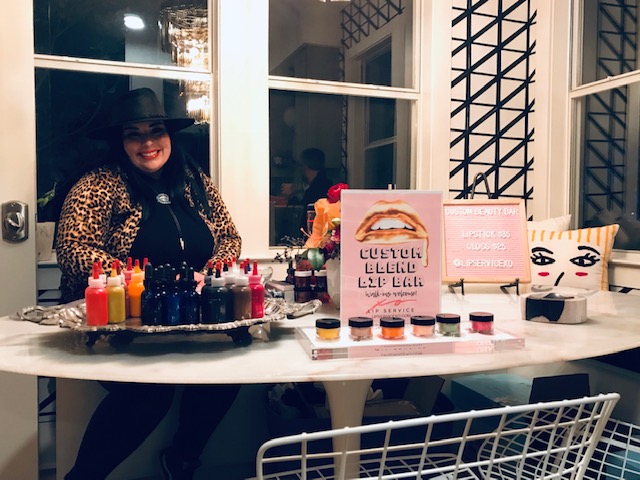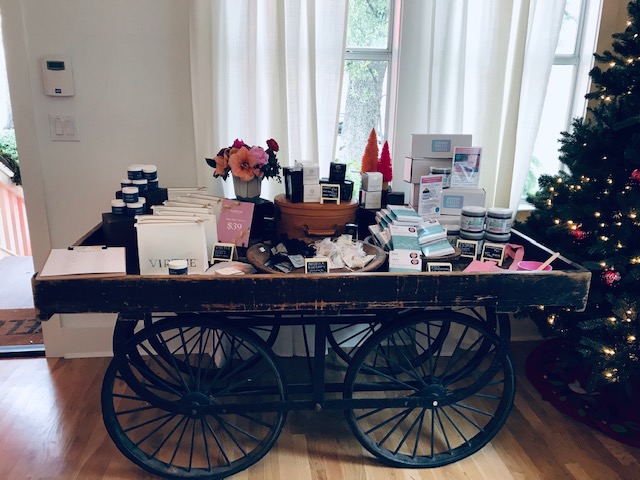 I also received this elegant ornament from the beautiful Dionne, the founder of Nib and Pixel.  It looks so good on my tree!!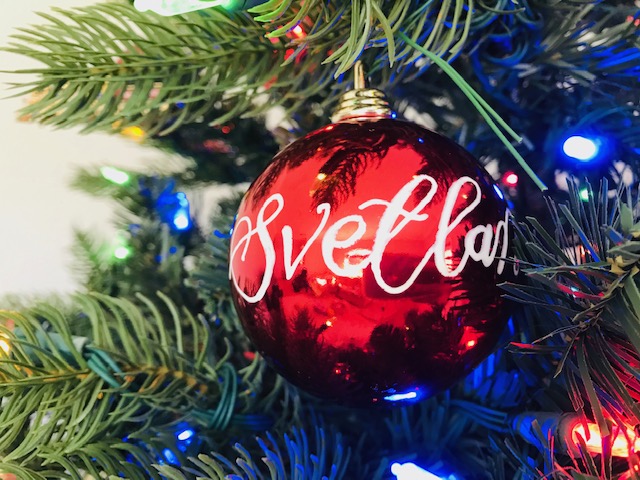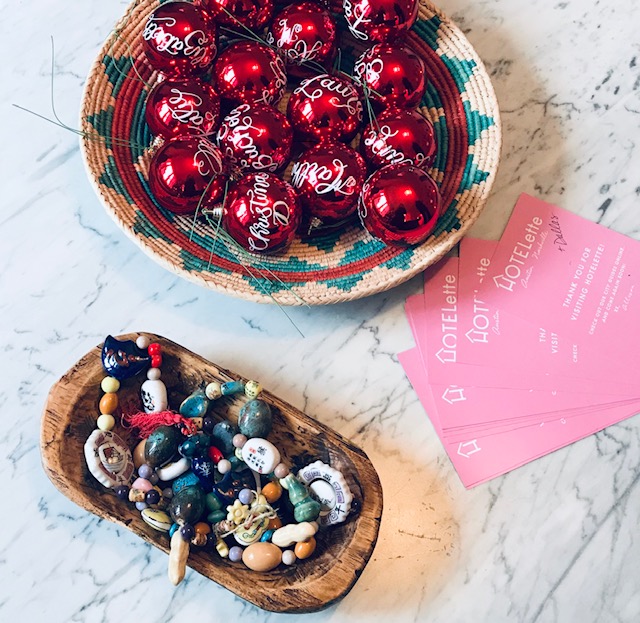 Women of Today couldn't have chosen a better location for their pop up shop.  Hotelette Austin is a luxury rental property that is located in one of the coolest parts of Austin.  I definitely recommend it to anyone looking for an authentic Austin experience!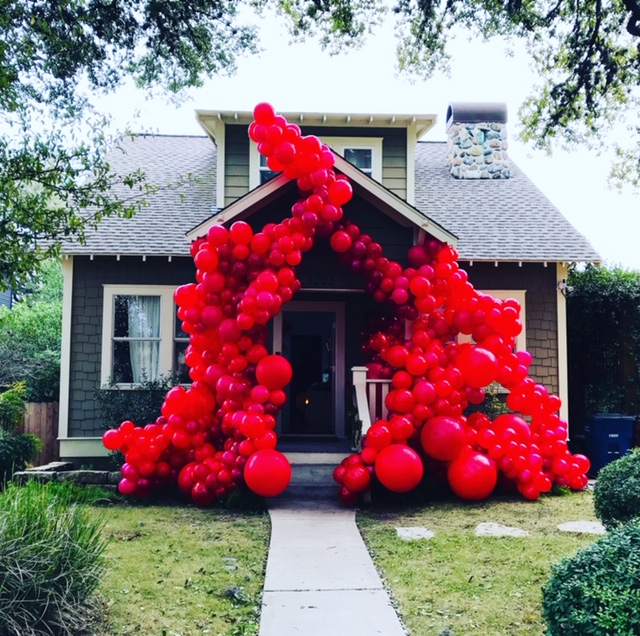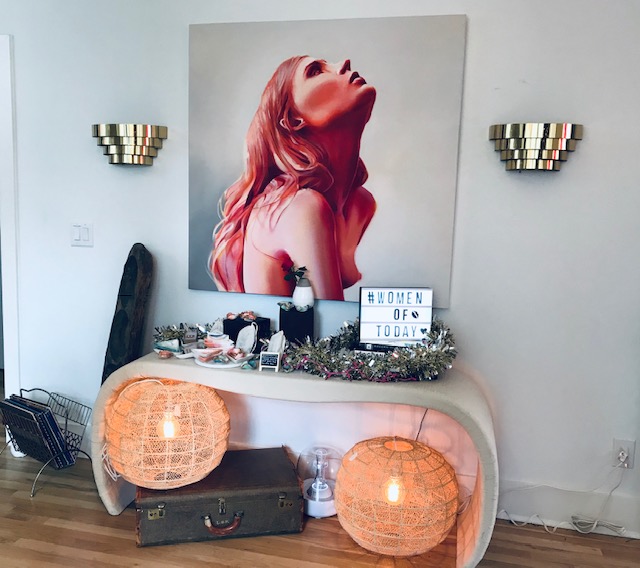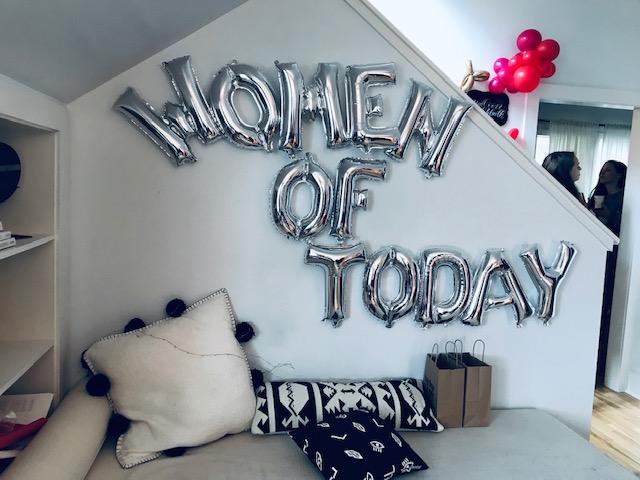 The two day experience was fueled by Brazilian food truck Boteco ATX.  If you've never tried their yuca fries and coxinha, you are missing out!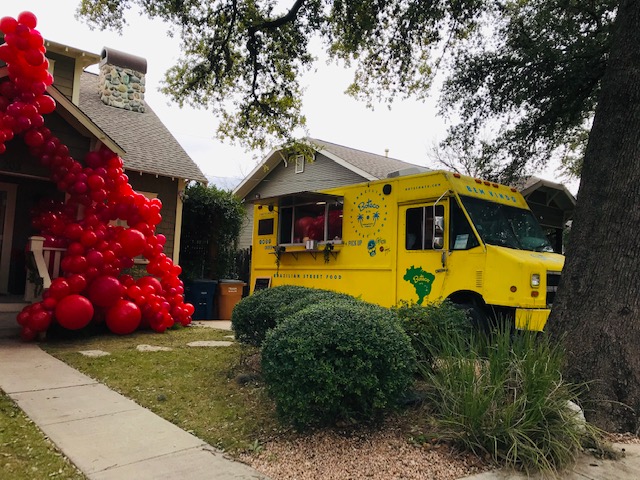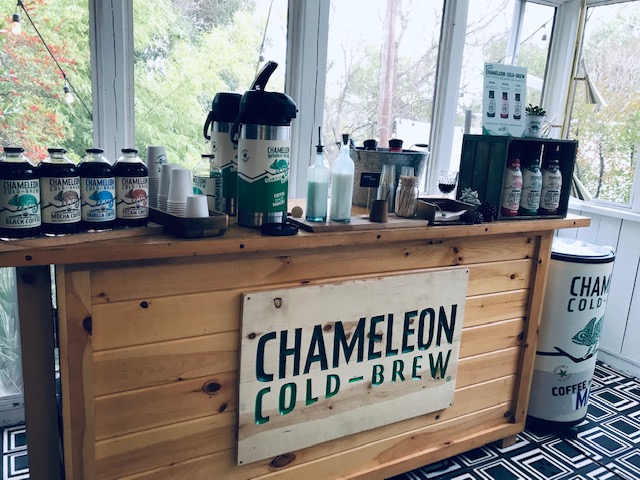 … and cool fizzy mocktails from Richard's Rainwater.  I am definitely going to do a sparkling water pomegranate seed party trick at my next family get together!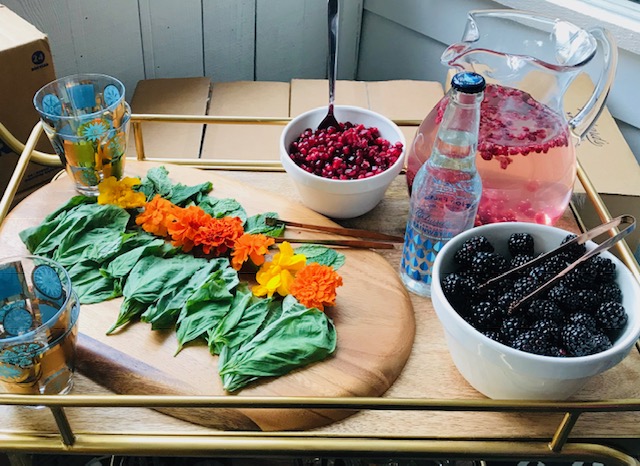 Women of Today's first Holiday Pop Up Shop was a huge success.  It was a two-day celebration filled with fun, laughter, one of a kind gifts, balloons, food, drinks, beautiful art, and most importantly… amazing people.